Mike's Dorian SS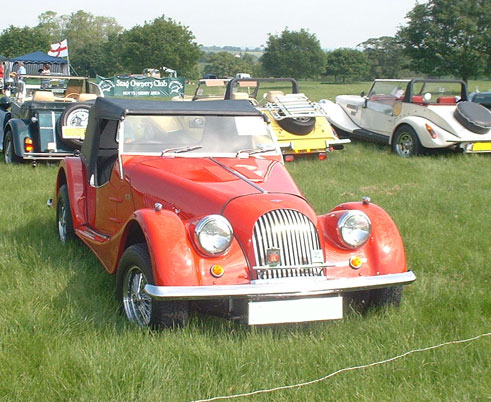 Owner's Notes
I own a Dorian SS, formally Burlington SS.
I believe the plans were sold to Dorian Motors, based in Southam, Warwickshire by Burlington.
Dorian Motors was short lived and they never saw my effort as I understand the proprietor passed away before my car was complete and his son did not wish to carry on with the company.
My car has a bespoke chassis number DORTF00006, has Triumph GT6 front suspension, rest of running gear is from a Ford Escort MK2, engine is Ford Kent 1300cc.
It was built during 1987 & 88 and was on the road in 1989 and has been used every year since then.
I don't know of any other Dorians out there and I am not sure if it will qualify for your register.
I you have any info about Dorian and if you know of any other Dorian cars I would be interested.